If you decide to go for bow hunting three things are a must. 
They are a quality bow, some quality hunting arrows, and the best bow quiver.
The arrow quiver is an indispensable part of your archery kit, whether you're a target archer or a bowhunter.
A high-quality quiver will provide you with quick access to your arrows when you need them without weighing you down.
Table could not be displayed.
In this article, we identify the 5 best arrow quivers for both archery and bowhunting.
We also address your most pressing quiver queries in our comprehensive FAQ section.
Our Reviews Of The Best Arrow Quiver
#1 Trophy Ridge Lite-1 5 Arrow Quiver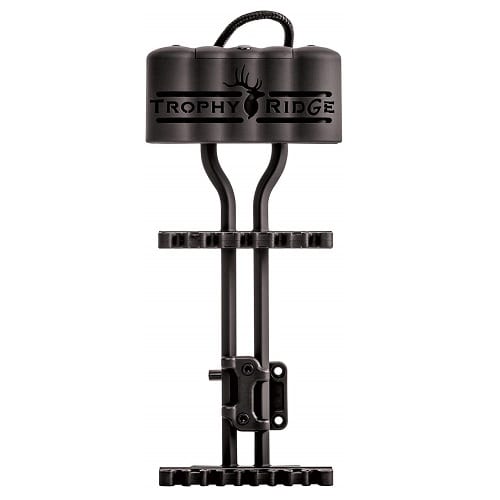 Benefits
The Trophy Ridge Lite-1 5 Arrow Quiver is an extremely popular bow quiver. It features a quick detach system which allows you to disengage the quiver in the field in a matter of seconds.
Drawbacks
The Trophy Ridge Lite-1 5 Arrow Quiver is not very compatible with certain types of sights, such as the Optimizer Lite where the dial for the slider is at the rear of the sight. In such a case, your use of the sight may be restricted.
Extra Features
The Trophy Ridge Lite-1 5 Arrow Quiver is very sturdy and secure. It is made from a Ballistix CoPolymer material which is 25 percent lighter than aluminum.
Vibration reduction is provided by way of a soft-touch Ballistix coating. The quick detach system allows you to remove the quiver by pushing down on a lever and simply twisting the quiver counterclockwise.
Yet, when mounted it is extremely solid. On the top of the hood of this quiver are three green LED lights.
This makes the quiver ideal for hunting at night, especially if you are set up in a tree stand. The quiver hangs comfortably and naturally with the fletchings lowest to the ground.
The Trophy Ridge Lite-1 5 Arrow Quiver comes with a customizable mounting bracket that allows you to fit the quiver low or high on the limb according to your personal preference.
This quiver also features dual arrow grippers to accommodate both fixed and mechanical broadheads. You also get a braided hanging rope.
This quiver is priced very competitively. In fact, taking into account the quality of construction, and functionality, it is hard to beat for value for money – which is why we've rated it as our best arrow quiver on the current market.
Buying Advice
The Victory Buck Buster is a very accurate, lightweight arrow that is also strong and durable. Best of all it comes in at a terrific price point. That combination makes it a natural choice as our best hunting arrow on the market right now.
#2 Easton Flipside 3-Tube Hip Quiver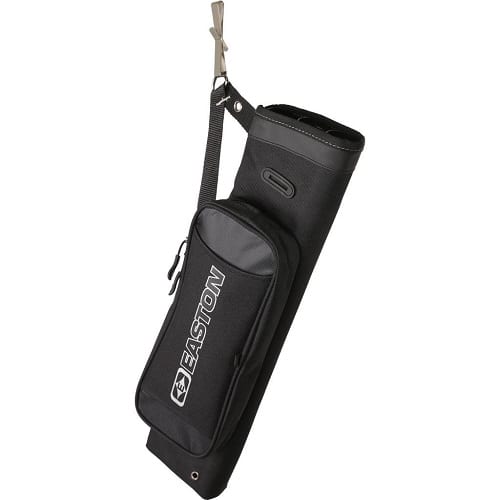 Benefits
The Easton Flipside 3-Tube hip quiver provides you with three separate tubes. Each of those tubes is capable of carrying six arrows for a total capacity of eighteen arrows. That is more than enough for even the most zealous archer!
Drawbacks
The Easton Flipside 3-Tube hip quiver will give you a little bit of sideways movement when you are walking or running.
Extra Features
The Easton Flipside 3-Tube hip quiver comes with two extra zipper pockets that are situated inside a large pouch. This provides plenty of room to safely house your gear, including gloves, armband, wax, and your release.
The pouch of the quiver attaches to the belt with Velcro. This means that it can be moved from side to side. This makes for a very versatile hip pouch.
This hip quiver comes with an integrated accessory attachment grommet, belt clip attachment and bow square slot. It is a very sturdily constructed quiver made from hard-wearing canvas. That makes it functional for both hunting and target shooting.
The Easton Flipside 3-Tube hip quiver looks smart in its neutral black tones. This is an impressively quiet quiver so you won't have to worry about the banging of your quiver against your leg alerting your prey.
Buying Advice
Reegox archery arrows fletching vanes have a tendency to detach at the tip if they pass completely through a target.
#3 Kwikee Kwiver Kompound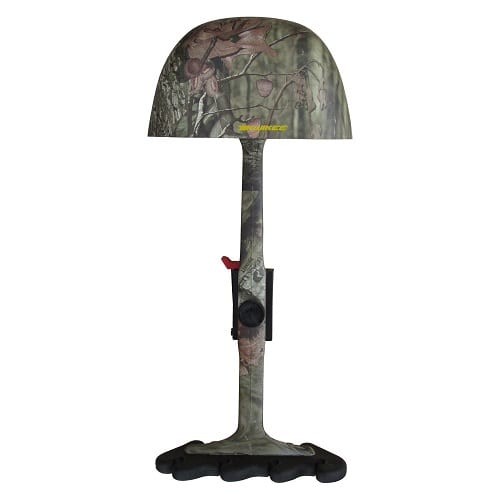 Benefits
The Kwikee Kompound is a bow quiver that is made to hold a range of shaft diameters. It features Kwikee's famous quick-detach system for easy on-off application to your bow.
Drawbacks
The Kwikee Kompound bow quiver may be a little rattly if you are moving fast through the forest. The mounting bracket of this quiver is also not of very high quality.
Extra Features
The Kwikee Kompound bow quiver is incredibly strong. Unlike most bow quivers that are made from nylon, Kwikee uses a shatterproof polymer construction that ensures that your quiver will be able to withstand even the most rugged field conditions.
The Kwikee Kompound bow quiver makes use of a proprietary Arctic II rubber gripper that has been designed to stay pliable in a wide range of temperatures. It will securely hold your arrows, so that you never have to worry about slippage.
You don't have to worry about your broadhead blades becoming dull when you store them in this quiver. That's because it features a foam-free rubber-lined headcover.
In addition, there is an ultra-lock bracket system that is designed to minimize vibration and prevent accidental knock-offs.
The people behind the Kwikee Kompound bow quiver provide you with an unbeatable life-time no-hassle warranty. This quiver is made to take six arrows.
Buying Advice
The Kwikee Kompound bow quiver has sold over a million units, making it one of the most popular quivers on the market. It attaches easily, holds a range of arrow diameters and features a quick detach system. A good choice for both new and experienced bowhunters.
#4 Allen Youth Archery Compact Back Quiver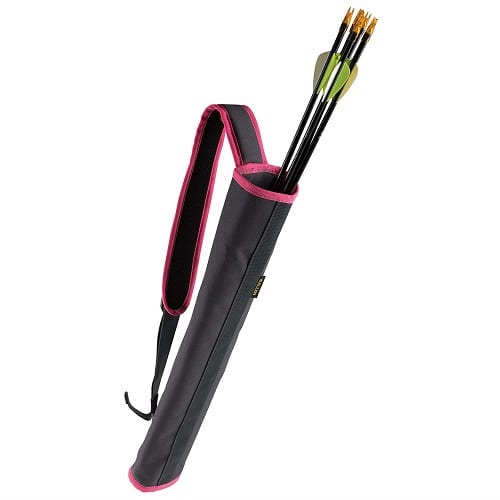 Benefits
The Allen Back Quiver is an inexpensive shoulder quiver that is simple, functional and effective. It has a lightweight design and an easy to carry adjustable strap.
Drawbacks
The Allen Back Quiver is not designed to be worn diagonally. This makes it less secure than a diagonal back quiver with the possibility of the quiver slipping from your shoulder when you are moving quickly.
Extra Features
The Allen Back Quiver is able to hold as many as 14 arrows. This quiver itself is 19 inches long. The sling of this quiver features a rugged spandex binding that will withstand the test of time. It has been swivel tested to 300 pounds.
The Allen Back Quiver is heavily padded from the inside to provide protection to your arrows. The strap is also well padded and easily adjustable, making it suitable for all heights and body shapes.
This quiver comes with just one shoulder strap. This allows you to wear it over either the left or the right shoulder.
Buying Advice
The Allen Back Quiver is a very functional, solid yet simple one shoulder quiver. It has a generous arrow capacity, holds your gear securely and comes in at an attractive price point. This is an ideal quiver for target practice but is not so practical for bowhunting.
#5 SAS Outdoor Adjustable Telescopic Arrow Carrier Tube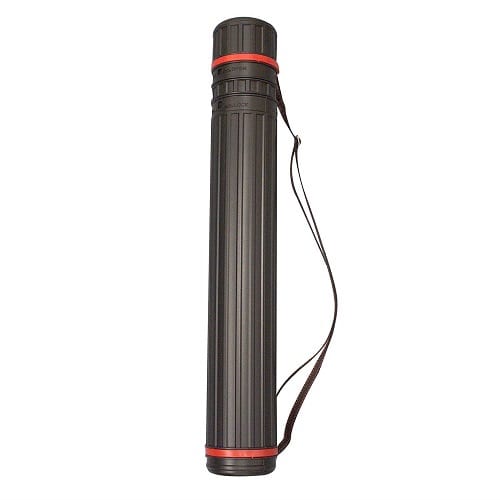 Benefits
The SAS Adjustable Archery Arrow Case Carrier is a basic arrow holder for beginner archers. This is a hardy PVC tube that is expandable.
Drawbacks
The SAS Adjustable Archery Arrow Case Carrier is not suitable for carrying your broadhead arrows. The loose carry inside the case might cause dullness of the broadhead blades.
In addition, because the strap attaches to the top of the cap, it is difficult to reach back for an arrow when you are wearing the quiver on your back.
Extra Features
The SAS Adjustable Archery Arrow Case Carrier is able to contain up to 20 arrows. The arrows will sit likely within the tube.
The extendable case with telescope from 24 to 39 inches. It is extendable to 18 different lengths. The top third of the tube has a twist and extend, twist and lock function.
 An adjustable back strap allows for users of all shapes and heights to comfortably fit the strap.
Buying Advice
The SAS Adjustable Archery Arrow Case Carrier is a very low cost simple yet functional arrow case. This one is best for beginners who are target archers. The arrows are loosely held which can result in rattling and dulling of heads.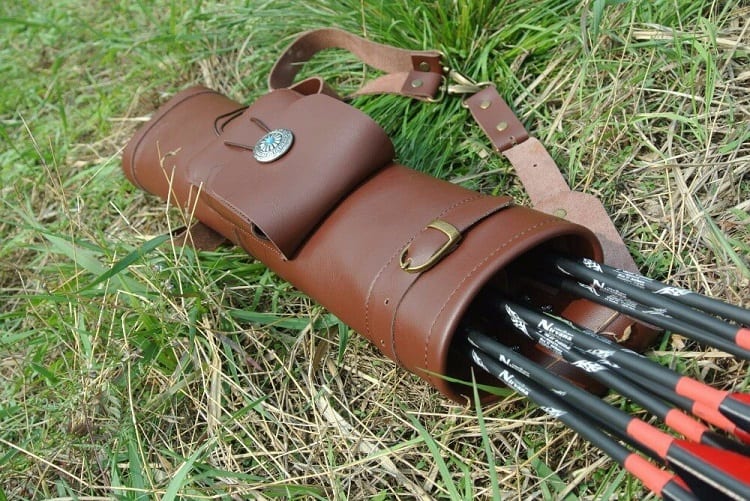 How many arrows are usually enough?
When it comes to bow hunting, most hunters will take six arrows in their quiver.
They will usually take four or five broadheads and one or two with bird hunting heads.
Target archers should also carry six arrows in their quiver.
What type of quivers is best for hunters?
There are a number of quiver types available for bow hunters. Ultimately, which one is best is a matter of personal preference. Here are the options:
Side Belt Quiver 
Belt quivers differ as to the area where they sit. The smallest type is the pocket quiver, which is designed to sit in the back pocket.
Conventional belt quivers sit at the hip and house five or six arrows.
This option provides convenient access to your arrows when you don't want the extra weight and inconvenience of a shoulder quiver.
However, a side belt quiver may potentially make noise if it knocks against your thigh, which is the last thing that you need when you are stalking game.
Back quiver
A back quiver may be right or left directed or ambidextrous. They strap across the desk diagonally.
When you need an arrow, you reach up and pull it out over your shoulder. This may be difficult if you are in a confined bush type setting. However, you will not get the noise factor problem with a back quiver.
Bow Quiver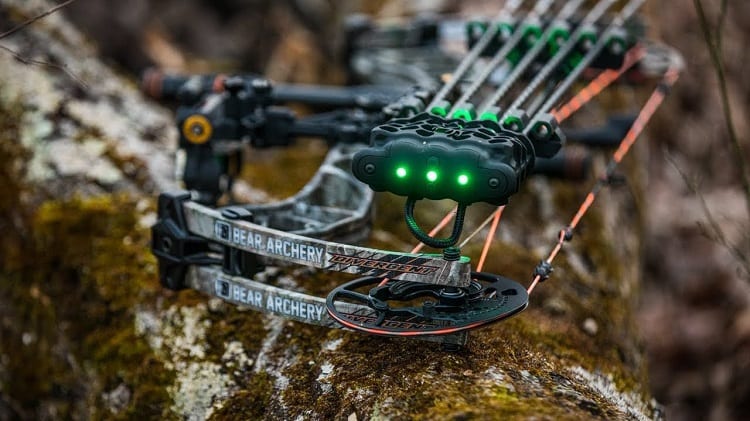 A bow quiver attaches to the bow. Apart from looking extremely cool, the bow quiver provides the easiest access to your arrows.
However, the bow quiver will add weight to the bow. This may negatively affect the ability of the bowhunter to get an accurate shot off.
If you are considering using a bow quiver, you should test whether it will affect your shot accuracy first.
You can do this by shooting the bow with a full quiver. Then shoot with one arrow missing, then two and so on until you are shooting with an empty quiver.
If there is an obvious and noticeable difference in accuracy then you will be far better off using a back or side belt quiver.
Tube Quiver
A tube quiver is a cylindrical tube that has a circular opening cap at the top.
Often a tube with have a number of smaller tubes inside in order to separate your arrows or other archery gear.
The quiver has a hard shell. You can get tube quivers in either shoulder or hip styles.
The benefit of a tube quiver is that it will protect your arrows from the weather.
However, the arrows are held loosely, so that they may rattle against each other.
There may also be some damage to the fletchings as well as to the points.
What is the best type of quiver for target archery?
The best type of quiver for target archery is a hip quiver. This allows for the most convenient arrow access when you are on the shooting range.
How to use quiver the proper way?
Because a shoulder quiver is the trickiest to use properly, we will focus on how to use that type of quiver.
Assuming that you are right-handed, you will want to reach over your right shoulder and draw your arrow.
As a result, you will want the arrows sitting over your right shoulder.
Hold the quiver up and then put your left arm through the strap and over your head to drop the quiver onto your back.
Then adjust the strap so that it is comfortable.
The reason that you carry your quiver diagonally rather than on just one shoulder, backpack version, is that it is far more secure, won't slip off and will move all over the place.
A major benefit of the diagonal fit is that, once you have shot an arrow and are ready for the next one, you are able to give the bottom of the quiver a little bump with your bow hand to move the arrows up, making it easier to grab the next one.
If you are not able to bump up the quiver because of incorrect angling, it will be sitting a little low for you to comfortably reach back for the next arrow.
If you are a bowhunter, you should practice this process repeatedly so as to keep your movements to a minimum.
In that way, you will minimize the risk of startling your prey.
What are the different types of bow mounted quivers on the market?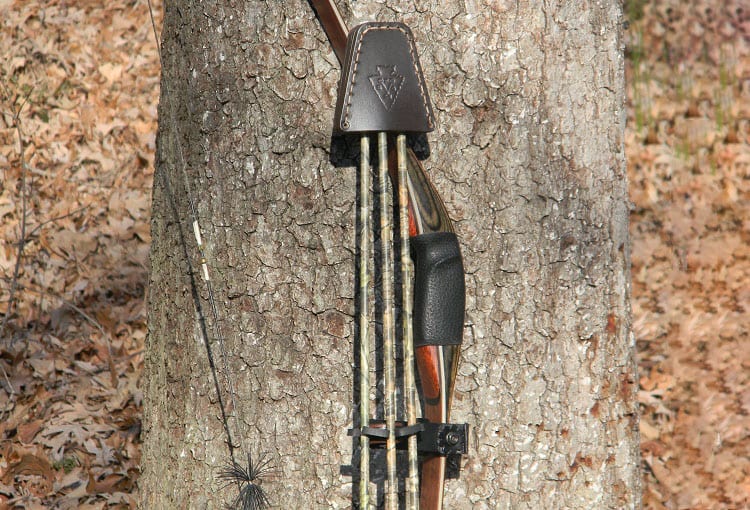 There are four types of bow mounted quivers as follows:
Two-piece quivers that slide over the limbs
Two-piece quivers that strap to the limbs
Two-piece quivers that attach via limb bolts
One-piece quivers that attach to special mounting holes
The advantage of the first two types of bow-mounted quiver is that they can be used with virtually any.
The latter two varieties, however, will require bows that have special quiver mounting bushings and threaded holes on the limbs.
One piece quivers will usually attach to the riser rather than the limbs.
This allows the hunter to take apart the limbs on their takedown bow without having the take off the quiver.
Compound bows will come with quiver mounting bushings and threaded holes as standard features.
You will find that a lot of the bow quivers on the market today are designed to be permanently affixed to the bow.
They will have to taken off with the aid of an allen key. Others are designed to easily detach when you are in the field.
Some hunters prefer the option of being able to take the quiver off from the bow when taking a shot so that the extra weight of the quiver does not negatively affect the arrow's flight path.
What should I consider when buying a bow quiver?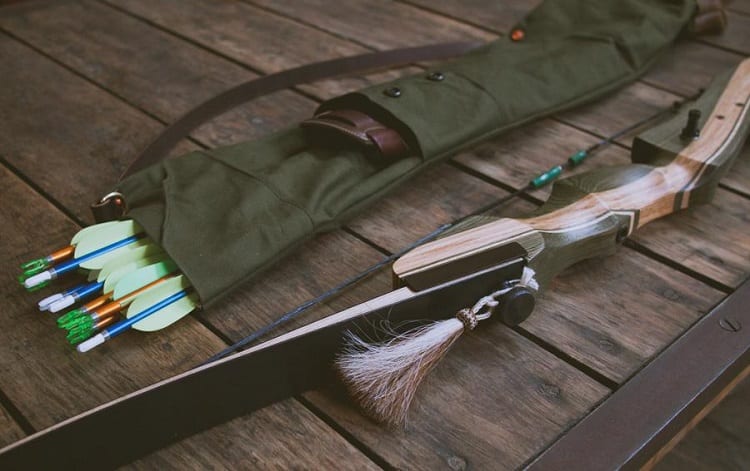 Your first consideration should be how many arrows you are wanting the bow to carry.
You can buy bow quivers that will take between two and eight arrows.
Of course, the more arrows it takes, the heavier the quiver will be.
Most hunters like to have five or six arrows in their bow quiver.
The next consideration should be how does the quiver keep your broadheads secure.
You will find a range of materials used for this purpose. Check to ensure that it is as sturdy as possible without damaging the broadhead.
It should also be quick and easy to extract the arrow.
You will also need to check to confirm that the quiver is designed for the diameter of your arrow shaft.
A lot of hunters prefer to use smaller diameter shafts. If the quiver is designed for a larger diameter, the arrow will not fit securely.
Another thing to check is whether the bow quiver will add to the noise that the bow makes when you are shooting.
Some quivers will produce a noticeable sound that could potentially alert the prey to your presence.
If you are buying your bow quiver online, you will have to check user reviews to find the comments from other buyers about how noisy the quiver is.
Finally, you should check to see whether the bow quiver can be removed in the field.
This option will allow you to shoot the bow without the quiver if you find that the extra weight of the quiver negatively affects your shot accuracy.
Did archers (from history POV) use quivers?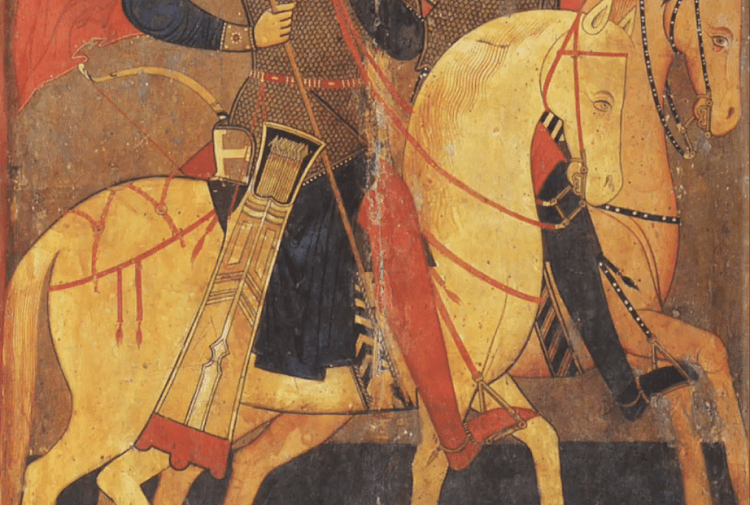 Yes, historians have identified the use of quivers as far back as the 15th century BCE.
The oldest quivers were back quivers. Chariot archers would have a quiver attached to the side of the chariot.
With the evolution of the horse archer, quivers were strapped diagonally over the back.
The ancient Egyptians developed the combined quiver which was able to hold both the bow and the arrows.
From the 5th century, BCE, the hip quiver, attached by a belt, became popular.
They originally had a cover but these were eventually removed to allow for faster arrow access.
Quivers were often made from thick leather and would be richly overlaid with embroidery and leather overlays.
Around 200 BCE, combined cases were developed to house the bow and arrows.
The best arrow quiver on the market right now is the Trophy Ridge Lite-1 5 Arrow Quiver.
Our runner up quiver, the best hip quiver, is the Easton Flipside 3-Tube Hip Quiver.
Rounding out our top 3 best arrow quivers is the Kwikee Kwiver Kompound.
Did you like the article? Please rate it: